Scroll
Introductions, Follow-up talks & Mediation, Free admission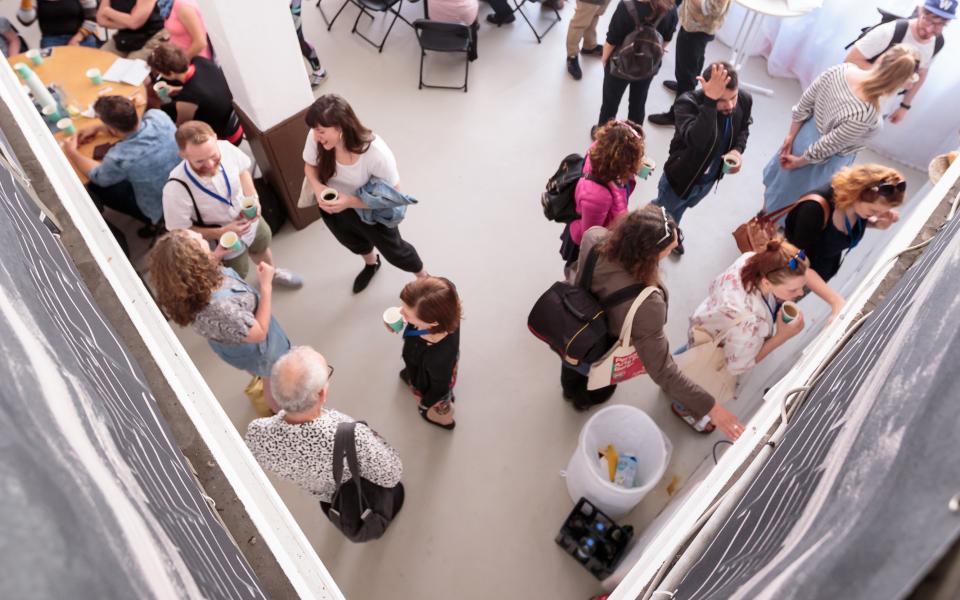 The counseling center informs transnational artists from crisis areas about its counseling and qualification offers and the various possibilities to network in Berlin and to gain a foothold in the independent performing arts. Christin Eckart (Performing Arts Program Berlin) answers initial urgent questions in English, German and French and also provides information on offers aimed specifically at refugee artists from Ukraine and exiled artists from Russia.  
We ask for registration at: anmeldung [at] performingarts-festival.de
Event notes
The info point can be found in the café or in the garden.
Accessibility
A continuously accessible, step-free and level access (incl. curb ramp) from the street to the building and to the event area with a width of at least 150 cm is available. Barrier-free parking spaces and sanitary facilities are also available. There is space for wheelchairs or walkers in the event hall/area and there is the possibility of special suitable seat reservation and/or to enter the hall ahead of time. The performance is a children's theater performance. This includes music and singing. The performance is not subject to age restrictions.

Contact: Anette Heit
E-mail: anette@oyoun.de
Phone: 030 68 05 04 26