Scroll
In Public Space, Dance, Circus/Aerial Acrobatics
Programming from the Community
For English speaking audience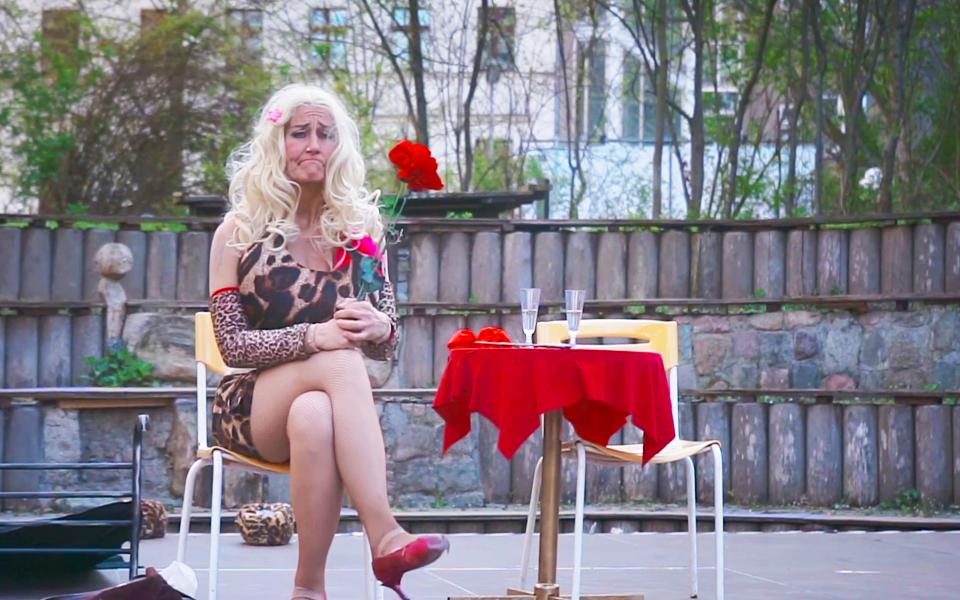 Ms. Pfeffer is waiting for her blind date. But the date does not arrive… With her boisterous, challenging nature, Ms. Pfeffer throws the traditional role of the female into question. She desperately searches for the right dress to then let all ideals of beauty fall and self-confidently enjoy her vertical silk dance. Humorously and movingly, the artist shows in this tragicomic piece that everyone is allowed to be however they like.
Playing times
Fr 27.05 18:00 -

18:30
Sa 28.05 18:00 -

18:30
Accessibility
There is hardly any language used in the performance.
Moreover, everything is at ground level - suitable for wheelchairs.
Idea, Choreography & Performance: Petra Tobies
Director: Peter Sweet
Sound design: Dietmar Schmidt
Photos & Videos: Matthias Fischer
Thanks to: Janine Morell, Sylvia Idelberg, Liz Williams
Supported by Fonds Darstellende Künste with funds from the Federal Government Commissioner for Culture and the Media as part of NEUSTART KULTUR.
Petra Tobias
Petra Tobies is an aerial artist, dancer and performer. After her training, she has intensively explored our social understanding of beauty in her stage productions ("Tendance Holiday" 2017-2022, "Blind Date" 2021).