Scroll
Installation/Exhibition/Video
Programming from the Community
For English speaking audience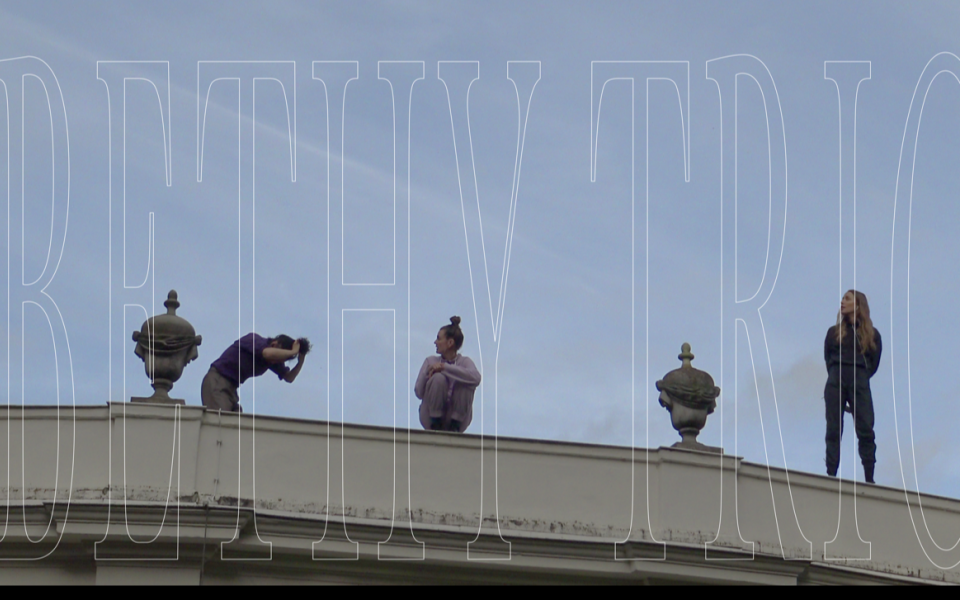 A trio of performers on the floor of Spreehalle, refracted in light, sound, costumes and video. The production brings the possibility of a long trans history into the space and, in doing so, uses text fragments from Kathy Acker, Bettina von Arnim and Dodie Bellamy, amongst others. Their words deal with science and poetry, the individuality of the genders and the forms of expression for the overcoming of the Christian ideal of love. While they do so, they move between different eras of history.
Accessibility
A continuous, step-free and level access from the street to the building and to the event area of a width of at least 150 cm is available. Barrier-free parking spaces and sanitary facilities are also available. Space for wheelchairs or walkers is provided in the performance hall/area and there is the possibility of special suitable seat reservation and/or to enter the hall ahead of time. The performance includes fog, aprubt light changes, absolute darkness and strobe lights.

Contact: Wiebke Wesselmann
E-mail: spreehalle@nurbaute.de
Phone: 030 98 60 83 89 25
Performance: FRZNTE, Anna Papathanasiou & Ivan Cheng
Lighting: Scott Bolman
Costume: Lars Paschke
Sound: Thorsten Hoppe
Director: Tilman Hecker
In cooperation with Kulturstiftung Schloss Wiepersdorf and supported by Fonds Darstellende Künste with funds from the Federal Government Commissioner for Culture and the Media as part of NEUSTART KULTUR.