Scroll
Programming from the Community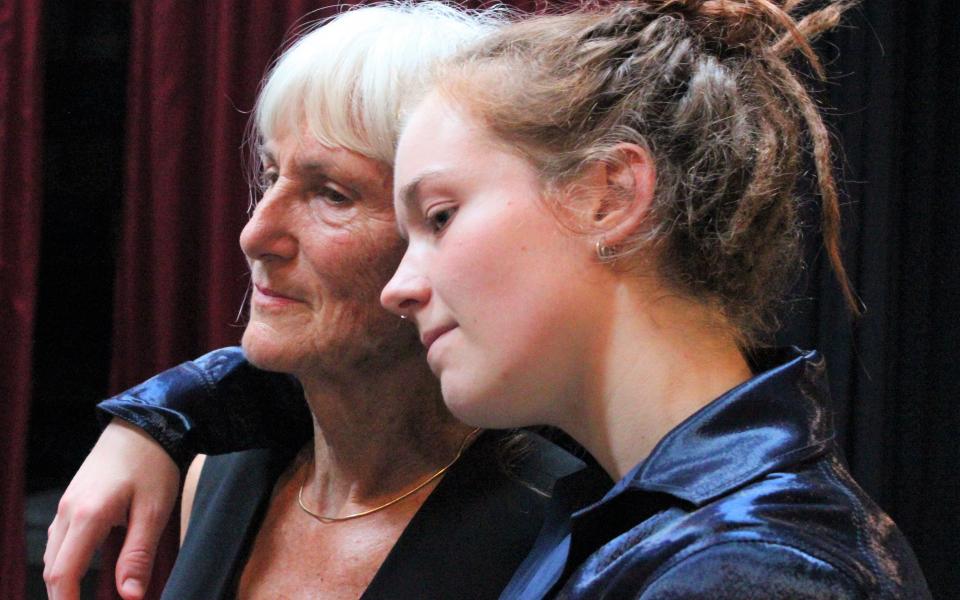 1482
Circus - Dance - Theater of the Generations

1482: Jasper v. Barckhausen, Melina Küchler, Edgar Kenneweg, Paula Dieken, Eva Besler, Reinhard Brettel, Tania Freitag, Christine Kölbel, Elias Bökenkröger, Mia Weng, Anne Leipert, Sabine Rieck, Kathrin Mlynek, Christin Elchlepp & Adrian Grzymkowski
Age is just a number, or is it really more than that? Using the help of dance, theater and circus, 1482 researches the stigma of growing old and being young in all of its facets. Biographic stories are the point of departure for this colorful journey. Somewhere between juggling, tap dance and magic, very young acrobats meet up with older circus artists and even older actors. Together, they move along the wheel of life.
Ticket notes
Reservation: schatzinsel [at] vuesch.org
Event notes
Following the production "1482", the participants will talk about their motivations for working on a play in an ensemble with people from 14 to 82 years of age, about their challenges and shared experiences. The audience is cordially invited to contribute with questions and feedback.
Accessibility
The event is held in German language. Fog, light changes, darkness, stroboscope, fan heating may be part of the performance.
A continuous, step-free and level access (incl. curb ramp) from the street to the building and to the event area of a width of at least 150 cm is available. Barrier-free parking spaces and sanitary facilities are also available. Space for wheelchairs or walkers is provided in the event hall/area and there is the possibility of special suitable seat reservation and/or to enter the hall ahead of time.

Contact: Christine Kölbel
E-mail: schatzinsel@vuesch.org
Phone: 030 225 024 61
Idea & direction: Anja Häusser & Joachim Scheffler
Choreography: Joachim Scheffler
Dance: Martina la Ragione
Costume idea & design: Brigitte Schlögel
Musical direction: Jörg Mischke
Project management: Christine Kölbel
Supported by Fonds Darstellende Künste with funds from the Federal Government Commissioner for Culture and the Media as part of NEUSTART KULTUR.
Ensemble 1482
The ensemble of 1482 is composed of semi-professional actors from Circus Schatzinsel, professional artists from the contemporary circus scene (e.g. Circus Gosh) and players from an amateur pensioner theater of the GEW.